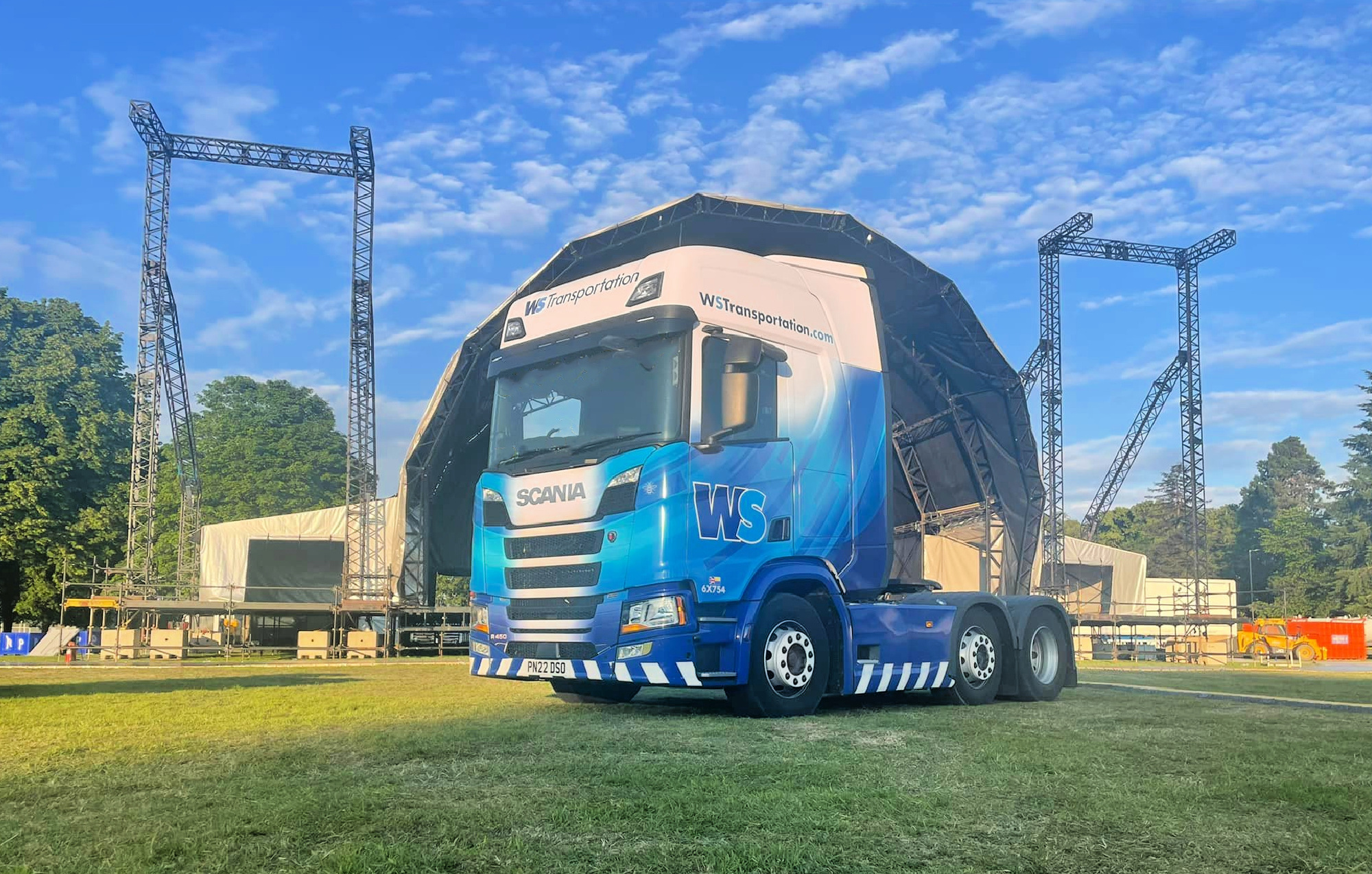 Event and Exhibition Logistics
One-stop events logistics provider
State of the art fleet of vehicles and trailers
Highly trained drivers and team
Dedicated project managers
FORS Gold, ISO 9001
Highly experienced in all different types of exhibition
Warehouse space and depots nationwide
At WS Transportation we have a large fleet of vehicles and trailers that enables us to provide logistics support to events and exhibitions of all sizes.
Our highly experienced team have been providing logistical support to many events, festivals and stadiums all over the country, helping to deliver vital equipment and supplies.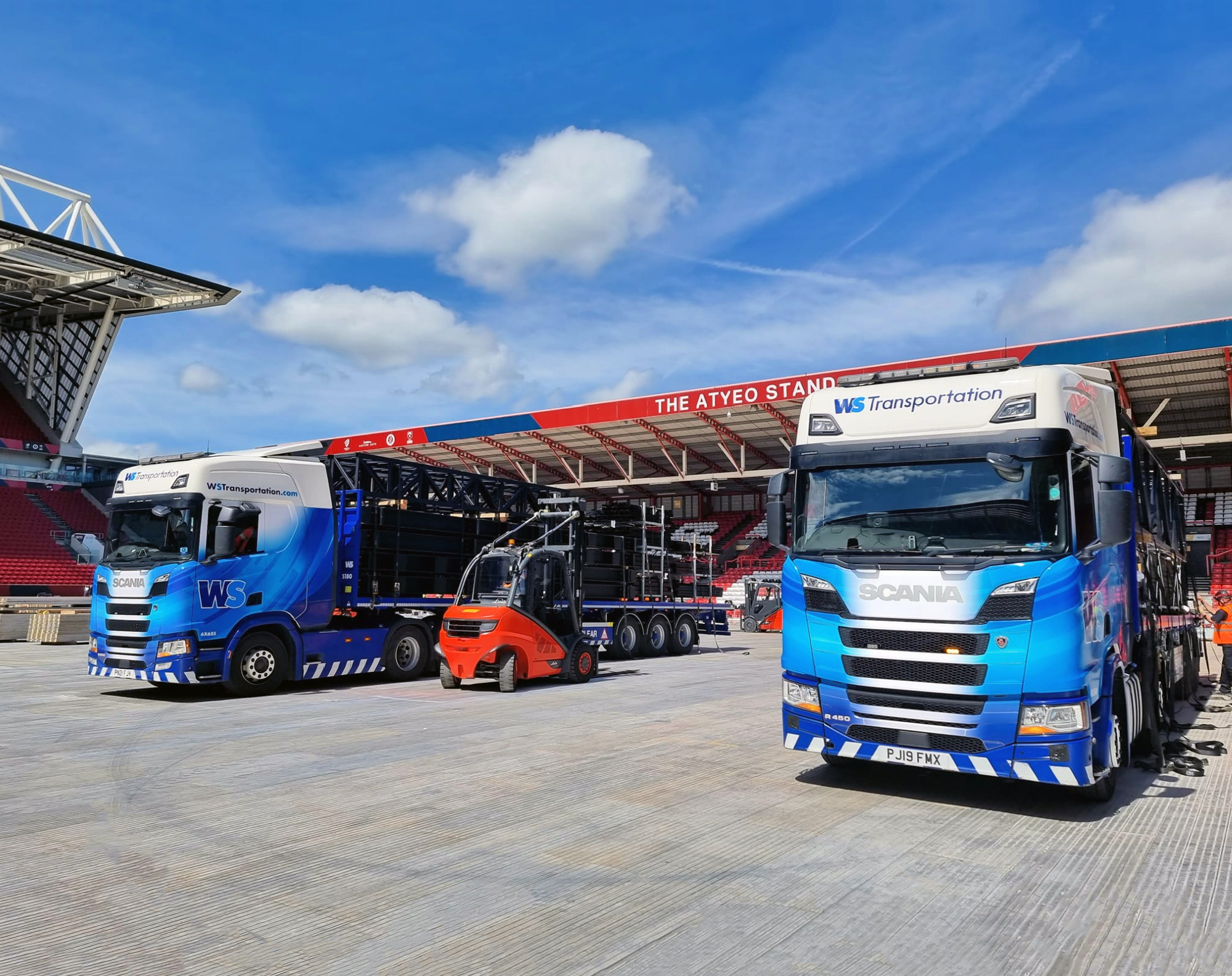 We provide:-
Standard box vans - suitable for all your band touring equipment, Electrical equipment

General curtain vehicles - suitable for UK Live events general cargo – for example – seating, stage props, crowd safety equipment

Flatbed trailers - suitable for all stage and superstructure cargos

Fridge trailers - suitable for the transport of fresh and frozen foodstuffs – these are perfect for the supply of crew or public food onsite – can be either run from shoreline or own power source.

Hiab Vehicles - suitable for the erection of structures, movement of cabins or power generation equipment.

Plant Hire - through our selection of Businesses we are able to offer plant services to our clients
In addition to these physical assets we can also offer full customs and shipping services across Europe and the rest of the world.
We can cover all aspects related to the handling and transportation of your equipment including the storage of goods in between shows if needed. We can also provide full logistics event management services to help ensure that your event and goods runs as smoothly as possible and all deliveries are arranged on time and in order.
All of our vehicles are GPS tracked and linked directly to our unique planning and KPI systems, meaning we can live track all of our vehicles to give the most accurate ETA's.
Our centralised planning system is manned 24/7, allowing us to efficiently plan our fleet and deliver the best possible delivery-on-time performance.