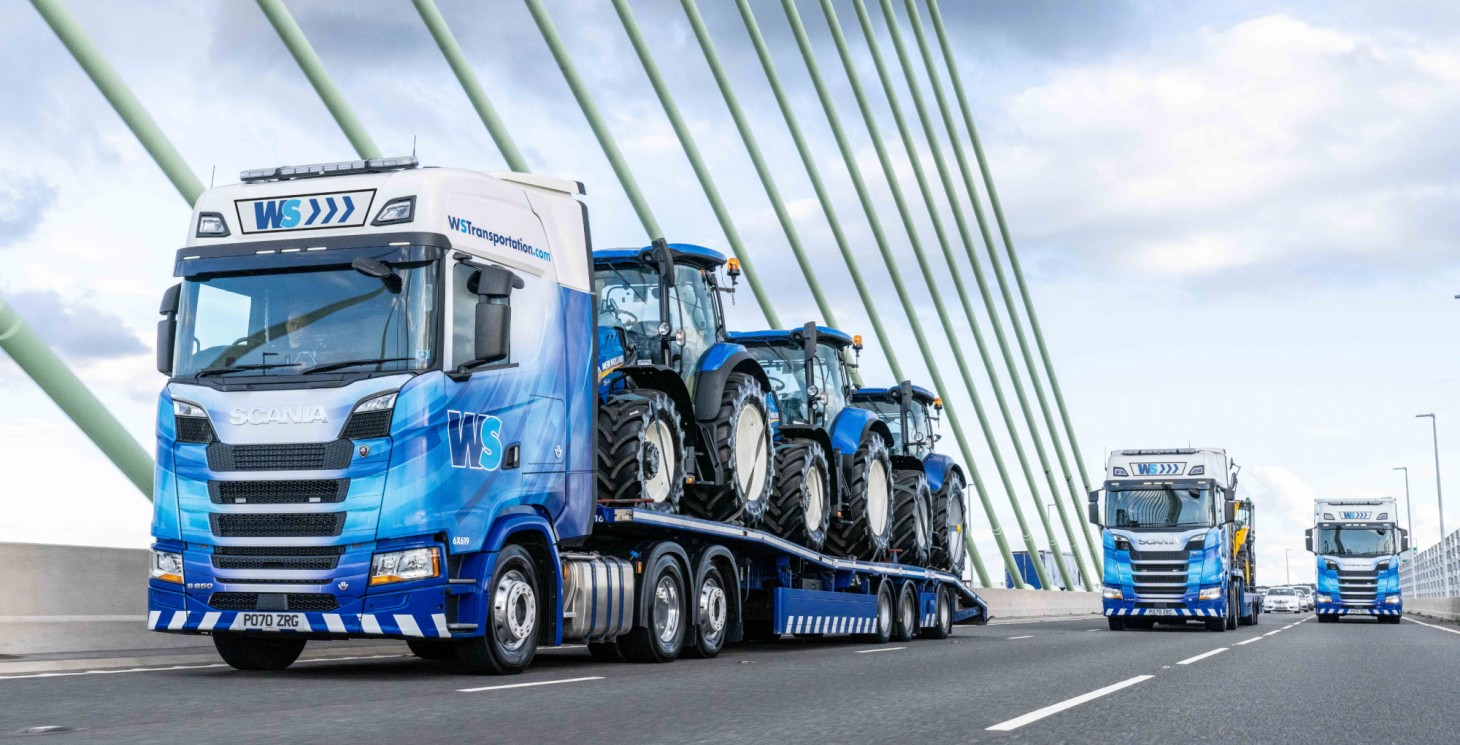 WS Transportation specialises in logistics for the construction industry and high & heavy haulage. Through innovation we are leading a step change in safety and efficiency in this sector.
The business is directed by Nigel McMullan and Edward Stobart.
WS Transportation was formed in April 2014 by William Stobart and his son Edward Stobart. William is a co-founder of Eddie Stobart Ltd and is still involved with Eddie Stobart as a shareholder and adviser.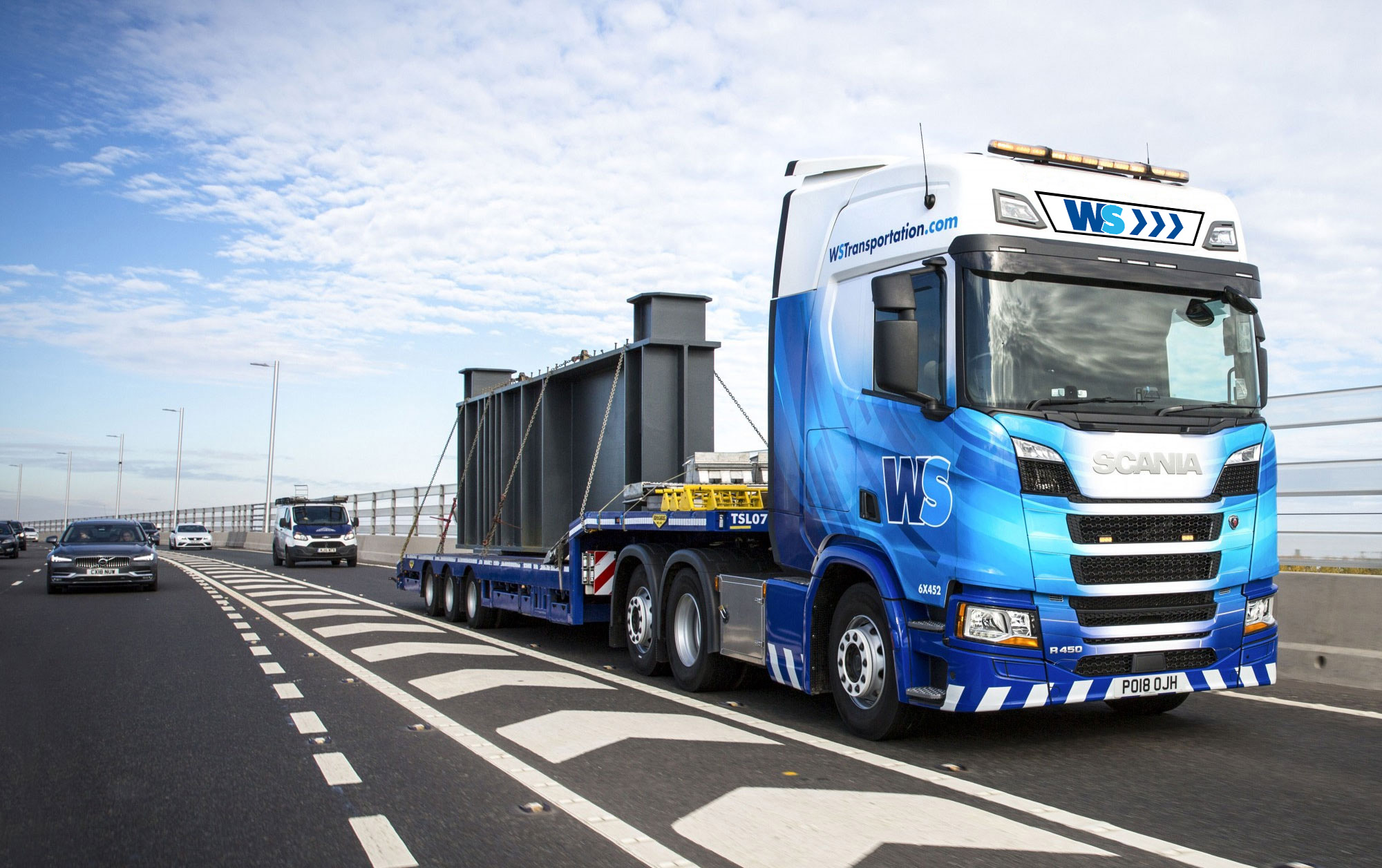 Our Commitment
WS Transportation is a logistics company offering a diverse range of logistics services across the UK including; flat bed transport, general ambient transport, high & heavy machinery and building transport, specialist lifting transport and also warehousing & contract logistics.
We specialise in transport for the construction industry and we take pride in our safety and efficiency capabilities which, through our innovation, have led a step change in these sectors.
Our portfolio is full of many of the UK's and Europe's most well known blue chip brands along with many other UK SME's.
We offer a diverse range of haulage services and we strive to deliver an outstanding service through working together with our customers to provide tailored solutions to their transport needs.
Customer Service
We operate a dedicated 24/7 customer service department based at our Head Office in Runcorn that supports both our drivers and our customers by providing up-to-date information. You can therefore rest assured that a member of the team is only ever a phone call away.
All of our customer service department members are well versed in the operations of WS Transportation and the markets to which our customers operate. They are supported by excellent communication channels to all areas of the business including senior management, enabling them to respond to any queries you may have.
Customer service is supported through our technological advancements such as our real time ETA boards, which are driven from our cutting-edge satellite tracking system. This enables our customers to know exactly where their goods are and what time they will be delivered. The ETA Boards are accessible via the internet and each customer has their own specific login, so you are able to view the tracking of your loads from any device with an internet browser.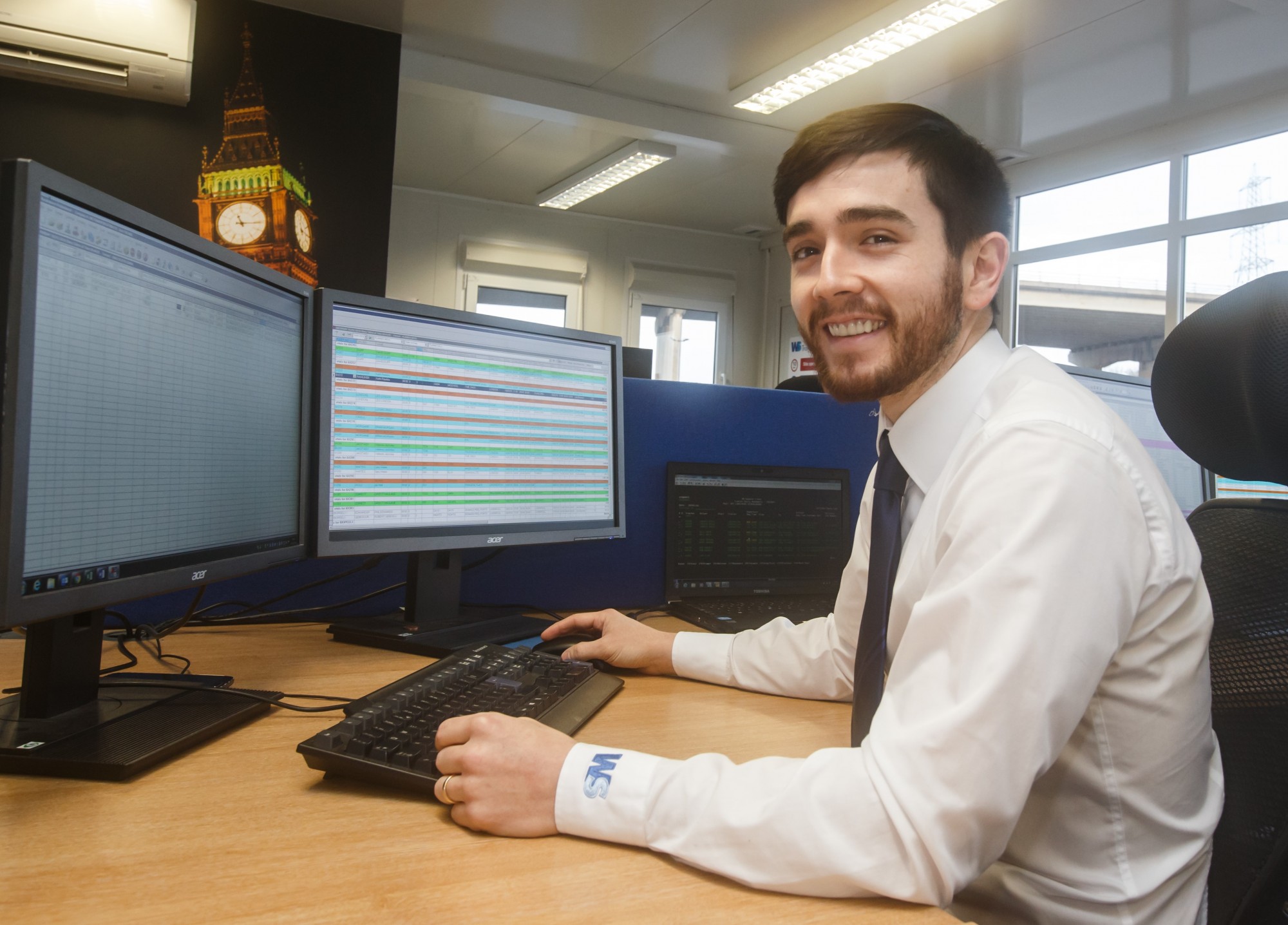 Investment in Technology
Since our incorporation we have invested in technology in order to continually improve our services, this has resulted in implementing cutting-edge information technology to aid us in delivering industry-leading levels of service and efficiency.
We have a bespoke IT planning and tracking system. All of our vehicles are GPS tracked and linked directly to our unique planning and KPI systems. Our centralised planning system is manned 24/7, allowing us to efficiently plan our fleet and deliver the best possible delivery-on-time performance. We also have the ability to live track all of our vehicles to give the most accurate ETAs, which are updated in real time so that customers are fully aware of when their deliveries will arrive.
Our systems are flexible and can be integrated with a variety of electronic data platforms, and we offer a wide range of options for customer data integration. This enables us to receive data in a wide range of formats including EDI and email.
We communicate directly with our drivers through our in-cab devices which enable us to call, send messages and communicate specific job details. This device is continually being developed to incorporate electronic signatures and POD capture, and it is helping us move to a more paperless process utilising 'smart app' based processes such as pre-departure vehicle checks.
We are also using technology to constantly increase health and safety. This has resulted in significant investment in the installation of forward-facing g-force cameras in all of our trucks. This helps us maintain our health and safety accreditation and protects us from fraudulent incidents.
All of our job information and telematics data allows us to create advanced analytics. These analytics are used for a variety of purposes such as producing detailed KPI statistics for customers as well as improving our operational efficiencies. This can include identifying causes of delays, which can then be communicated back to our customers to deliver potential cost savings.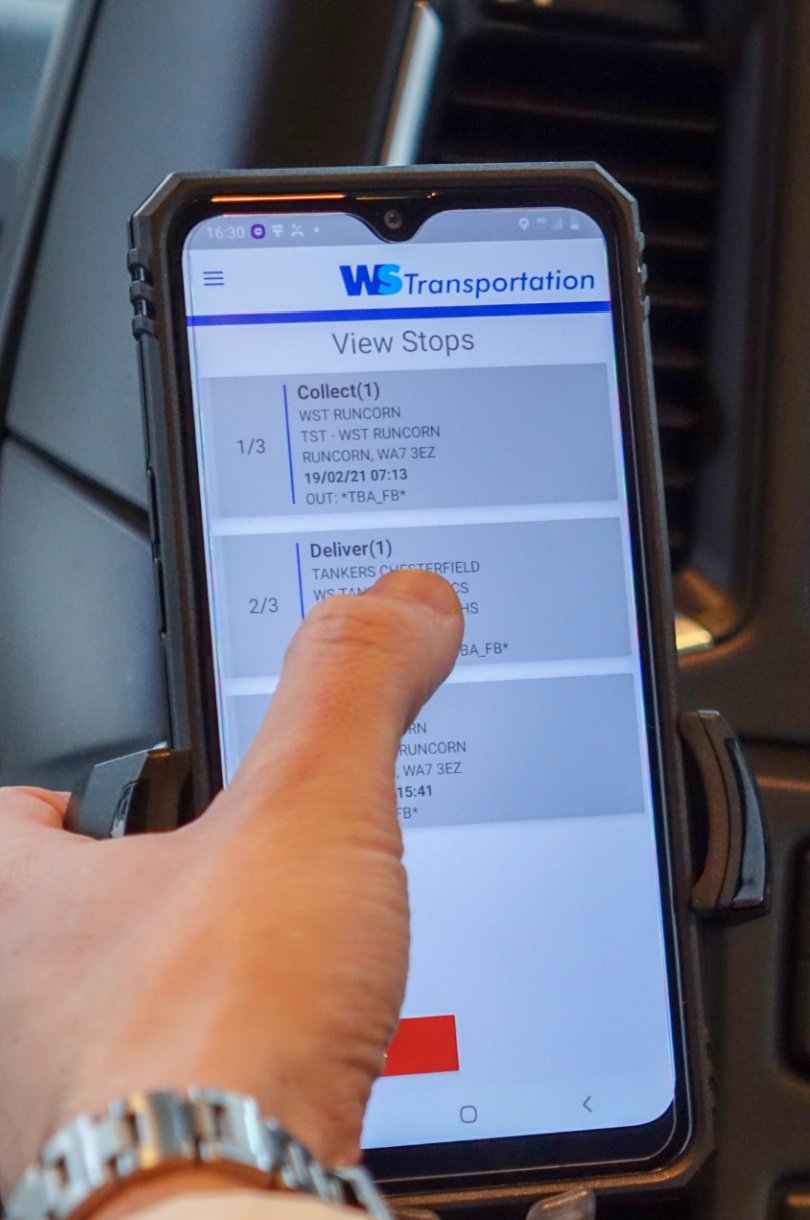 Training and People Development
Here at WS Transportation we believe that it is our people that form the foundation of our success. We therefore view good training as one of our key pillars to enhance their development.
We have our own in-house training facility to ensure that all of our drivers and staff work to the highest of standards; this helps provide our customers with competent drivers who know and understand the importance of their job. Drivers receive industry-leading standards of induction, CPC and other courses. All our drivers are trained in load securing for every type of construction material and are provided with comprehensive PPE, enabling them to meet the standards of any site. We also provide specialist training to our customers to support their health and safety policies.
In addition to driver training we utilise industry-leading external providers to help develop our future leaders with formal qualifications and management development programmes.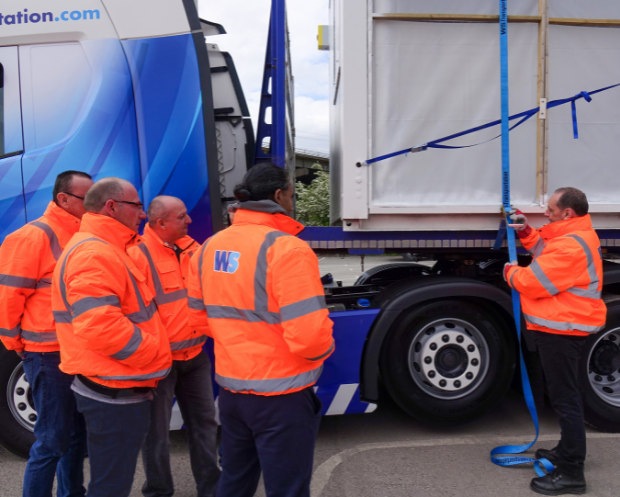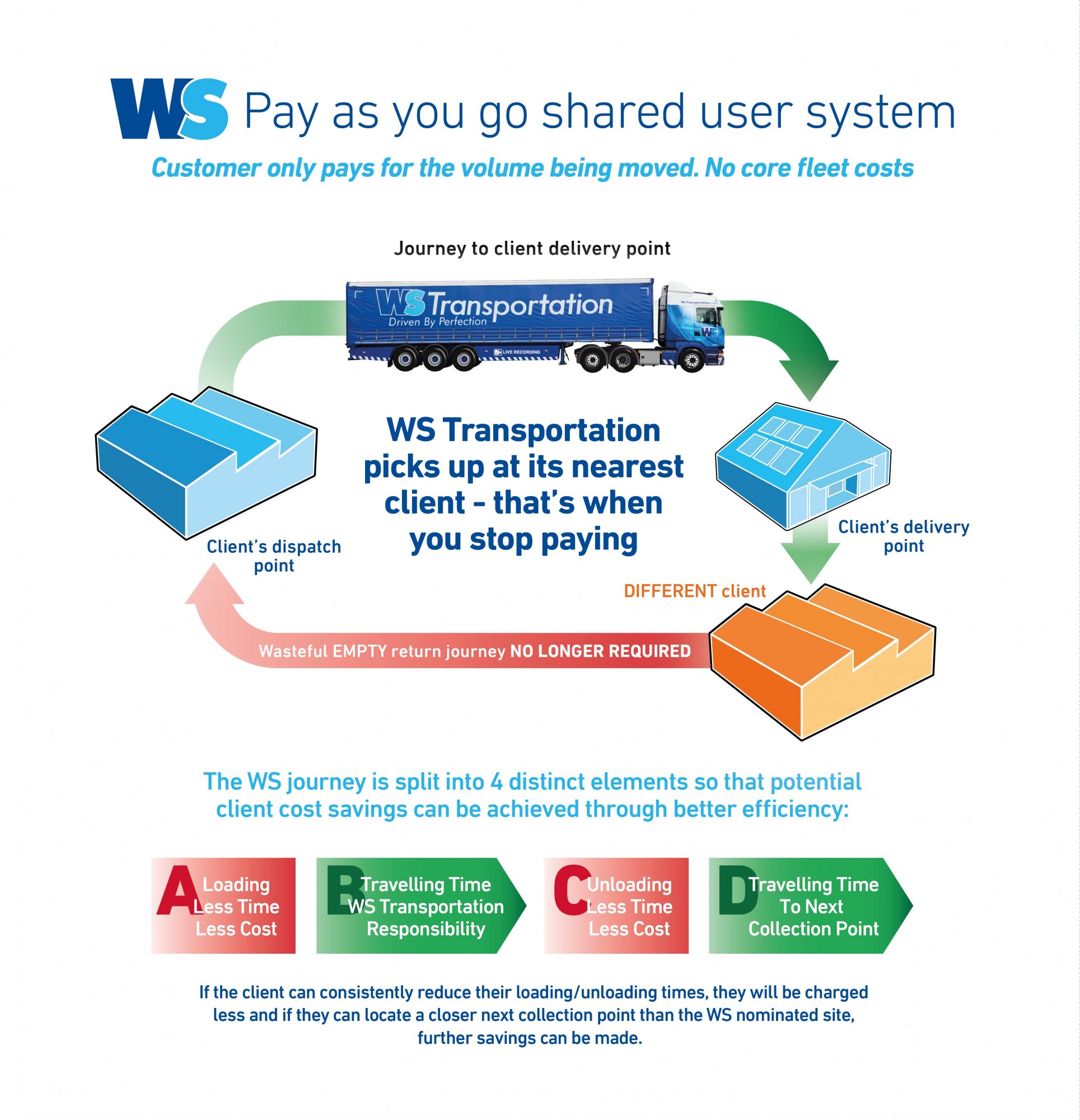 Competitive Pricing Strategy
We operate a time apportioned activity based cost methodology for transport operations. This enables us to offer closed book lane rates that are transparent and sustainable.
We operate a shared user network that enables us to offer competitive one way rates and gives us a significant advantage over our competitors. We deliver a high level of responsiveness, flexibility and transparency normally only associated with dedicated services, but in a 'pay as you go' system. This shared user system significantly reduces waste time in terms of empty mileage, and thus CO2, which helps support WS Transportation's, and our customers', commitment to the environment.
The closed book lane rates are calculated in a format based around the accounting concept of activity-based costing, where either a standard cost or running cost is apportioned to each section of the job.
In addition to our standard cost methodology as stated above we are flexible and can also offer alternative pricing methodologies to meet our customer's requirements.